How to Find a Babysitter for an Adult Baby
NOTE: Babyland makes no guarantee and cannot assume any legal, financial or any other responsibility for interactions between Babysitters listed on this page and anyone who contacts them for babysitting services. The babysitters, Mommies, Daddies and nannies are listed on this page only as a service to the Adult Baby community.
Finding a babysitter for an AB is tedious and time consuming, but not impossible task. Professional sitter services, especially those who advertise that they will sit for the elderly or adults are your best bet. Nursing agencies that offer at home nursing services are your next best avenue of approach. The idea is to get a "professional" of from either the Heath Services industry or from the Babysitting community or (the least desirable source) from professional dominatrixes. Carefully explain exactly what services that you will need from your sitter. (see form below for what sitters like to know) Quietly emphasize in a reasonable manner that you need nursing or babysitting services and have no interest in "Adult Services". If questioned, explain that you don't expect sexual services, but that you are completely incontinent and have psychologically "adjusted" to your lack of bladder and bowel control by roleplaying a baby - complete with bottle feedings. Explain that you are ambulatory and are able to walk and give your babysitter or nurse help in your care.
Sometimes it can be helpful to mention that your psychiatrist has recommended roleplaying as a means of accepting your helpless (completely incontinent) condition. Health care professionals are particularly susceptible to this approach if you are honest at the outset. They are used to dealing with wet and dirty diapers when caring for incontinent elderly patients and are not very surprised if a man has an erection during a diaper change. Sometimes it's useful to have a woman (your real mother, your wife or girlfriend or a female friend) make the phone calls for you as a "concerned" family member or friend. Under no circumstances> should you misrepresent your needs or tell them that you are a real baby to be cared for. Misrepresentation of the situation could lead to your arrest. Be honest and prepared to make a lot of phone calls!
Of course, if there is an AB babysitter in your area, he or she might be the perfect solution. Advertising on AB want ads such as the one on our page might help too; especially if you can't afford the high fees that professionals charge.
---
Notice: More Babysitters Needed!
Babysitters, If you want your information to be listed (or removed) consider making a donation.
You get paid for your services why shouldn't I get paid as well?


Donations Appreciated
The demand for local babysitters far exceeds the supply. If you are a babysitter who would like to babysit ABs, email your Babysitter name, your city and state as well as your preferred email address. If you have Adult-sized baby furnishings and an established rate, we would be happy to post that information as well. If you would like your name removed from this list you can also let us know here.
Email me with the following info at
babylover4ever@aol.com
Babysitter name:
City and State:
Phone:
Homepage:
Your Email:
Rates:
Additional Info:

---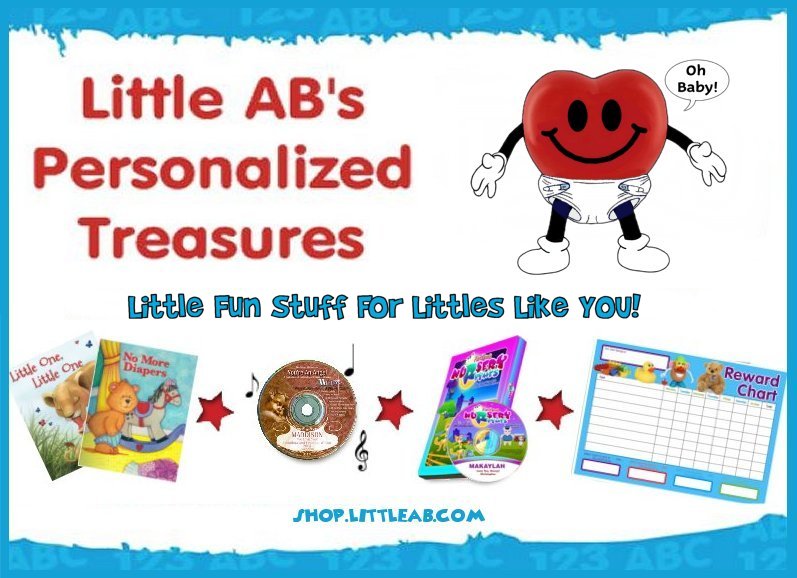 ---
Mommies,Daddies, Nanny's, Babysitters, and Mistresses who have Websites
The following are weblinks to men and women who advertise on the Web that they catering to or are willing to babysit Adult Babies. It is legal to advertise such services because they are not sexual services and do not constitute prostitution. Although some of the women listed are "Professional dominatrixes", not all those listed fall into that category. Please check their Website first for their rules, fees or forms. All of them are alike in one respect; they don't offer sexual services, so don't ask. Click on the name to go to their websites.
Name

City/State

phone

email

rate

Notes

Auntie Kimi
added 3/13/18 **
Denver, Colorado
AuntieKimi@DiapersnDiscipline.com
$250 per hour at Auntie Kimi's Nursery; $300 per hour for travel sessions
Hello my sweet, little ones! I can't wait to spend some quality time with you in my private nursery in Colorado or I can travel to you!!
Auntie Sandy
added 2/17/19 ***
Hot Springs Arkansas
501-My-Sandy
mysandy@protonmail.com
$180/hr
$280 2/hrs $380 3/hrs
$500 Netflix and Chill 4/hrs
$900 Sleep Over 10/hr
I've been a mommy awhile, dressing my babies up in bobbie socks and diapers before I bend them over my knee and spank their bottoms red, as they cry, they wet their diaper that I have to change and powder then fresh again, along with a good breast suckling while I pat their puggy diaper for nap time.
DiaperPerv
added 4/25/19 **
Las Vegas, Nevada
N/A
diaperperv@gmail.com
$100 an hour.
(formerly Mommy Missy) I am the owner of both adultbabygirl.com & ineedamommy.com (started in 2008) so I fully understand the needs of littles, AB's and diaper fetishists. Sessions are non rushed, includes wet diaper changes, bathtimes, hugs n cuddles & even outtings. INCALL OR OUTCALL I have a full nursery including AB crib, high chair, school desk and plenty of toys. I have a TON of accoutrements including lots of sissy outfits. I'm here to play out your diaper fantasies. This is my real fetish as well.
Little Baby Boo Nursery (Mommy Boo, Mama Buttercup, Ms Mommy Black, & Miss Icy)
added 7/23/19 **
Palmdale, CA (Los Angeles County)
DIPR-4-MOMMY
LittleBabyBooNursery@gmail.com
Visit website for rates
Nestled in the desert of Los Angeles County, Little Baby Boo Nursery offers babysitting services for adult babies, adult diaper lovers, and littles in a cozy, relaxing home setting. They have two distinct nurseries within the facility and four Caregivers who specialize in certain types of play. The Little Baby Boo Nursery is for sweet cuddles and love, while the Black Nursery is for adult babies who need extra discipline.

Little Baby Boo Nursery hosts play dates and play parties in the nursery and offers play dates virtually via telephone, messaging, or video chat. Retail space is coming soon. For more information visit LittleBabyBooNursery.com today!
Mommy Bossa and Little Lottie
added 10/4/19 **
Cumming, GA
bossaegoenema@gmail.com
$100-$200/hr, $800-$1500/overnight
The most fun Nursery and Academy in the US! "An Adventure for Littles, Middles, Switches, and Bitches!"
Mommy Domme
added 5/29/13
Greater Vancouver, B.C., Canada
mommy@come2mommydomme.com
$150 for first hour, $100 thereafter. Sessions over 4 hours to be negotiated. $1.49 per minute for phone sessions.
I have a large house with its own nursery as well as other play areas like a dungeon, medical room, school room and isolation room. I enjoy both BDSM and non-BDSM forms of AB/DL play.
Mommy Madeline
Chicago, IL, USA
N/A
mommymadeline@gmail.com
See Web Site Rates Page
Amazingly-equipped adult nursery
Ms. Ava Durga
added 4/3/2018 ***
Fort Lauderdale, Miami, West Palm Beach, FL
954-868-3871
Ms.Ava@thesissyparlor.com
$175 for first hour, reduced for additional hours. Fee quoted individually based on baby's needs.
Attractive and mature professional female. Cozy, clean domestic setting with limited AB furnishings. Will travel or visit AB's home for extra fee. Prefer boys or transgirls. Gay/straight okay. Screening required.
Mummy Bella
added 6/5/13
Gravesend, Kent, UK
0771-783-9348
mummybella@hotmail.co.uk
£70 per hour incalls. £100 per hour outcalls. All bookings over 3 hours will have big discounts.
I am a very loving mummy who will fulfill all adultbaby needs. I will feed you, bathe you, give you a bottle as I as cuddle you and love you unconditionally. I only change wet nappies but I will clean and pamper your bottom with lotion, talc and a soft terry nappy or disposable nappy. I have a fully equipped nursey with a cot, playmats, mobiles, changing unit, toys, and lots of adult baby clothes and accessories.
Mummy Eloise
added 6/5/14
Iver, Bucks- near Heathrow
07977669506
robandemily123@yahoo.co.uk
£100 per hour
Mummy and Daddy service for £150 per hour.
Mummy Maxine
added 12/29/2007
Portsmouth, Hampshire, England
0796-049-4802
Dventham@aol.com
PER HOUR
for 12 Hours
for 24 Hours
Looks after good and naughty babies. Has full size adult cot and high chair, full range of Baby clothes (Girl and Boy), Changes wet or messy nappies.
Nanny Grace Marshall
added 7/29/18 ***
Orlando, FL
(863) 825-5592
contact@nannygrace.com
$150/hour
I offer special attention to all of the littles and adult babies under my care. The Garden Patch Nursery is growing slowly but surely. I have lots of diapers, board books, and coloring books. We can have a dedicated scene planned out or you can just drift off into littlespace while we watch cartoons. I also offer discrete public outings to places like the zoo or the movie theater. Check out my website for more information.
Nanny Luna
added 8/6/13
London- United Kingdom
+44 (0) 7850 230 434
info@universebdsm.com
£160
Spanish Nanny Luna runs the cosiest Nursery in Central London & UK. Fully equipped Adult Baby Nursery. The Nursery is open 7 days a week ,baby sittings are taken from 10am to late night. Overnight and weekends are also available. See website for more info.
Nanny Nanc
Toronto, Canada
Nanny_nanc_@hotmail.com
Nanny Prudence
added 12/23/14 ***
Brighton and visits London and Leeds
UK 07789 513969
nannyprudence05@gmail.com
£150 per hour.
I am a Domme but am leaning more and more to the ABDL scene. I love roleplay and can be your Mummy, Nanny, Nurse or Babysitter. I am kinky, fun, loving and tactile. I have a domestic setting in Brighton and London, no baby furniture as yet but all the basic things a baby needs. See Website for more info.
Mummy Sue
added 10/6/16 *
Close to Weston Super Mare, Somerset
mummy@mummysue.com
4 hours for £150
8 days and 7 nights for £750
Check Site for more pricing details
I spend my time with you from 9 am to 9 pm, (when you go to bed everyday.) That's up to 12 hours a day! Your stay includeds, All meals, Nappys- both terry and disposable, Being changed when necessary. Reading a story to you at bedtime. Activities with mummy. Baths. Special requests. See website for more info.
Mommies,Daddies, Nanny's, and Babysitters without Websites
Name

City/State

phone

email

rate

Notes

Abby
New York City Area
abbyland19@aol.com
$30-$50 an hour - $300.00 per day - 4hr minimum. 7 hr per day maximum.
Professional Mommy. All AB's welcome to email. Prefer male AB's. Will go to AB's home. Gay/bi/straight/CD/welcome. Weekends can be arranged. Available for full week care. Will travel, but prefer NYC area.
Anthony
added 4/21/16
Michigan, Ohio, Indiana, and Illinois
586-215-0658
the_uncommon_ally@yahoo.com
$20 an hour
Availability any day. Baby's house or hotel only.
Ashley
added 6/12/19*
Lehigh Valley Area, Pennsylvania
484-269-0970
sugarbearivy@gmail.com
$30 an hour
Will travel within the Lehigh Valley Area to your home or a hotel. I love cuddling, changing wet diapers, singing, and playing with adorable little babies! Very nurturing and sweet. Please text or email with any questions!
Bobby and June
Calgary, Alberta, Canada
digeyedig@yahoo.ca
$500 Cdn. min. for 4 hour evening
$700 Cdn. min for 12 hour overnight

Executive ABDL Nanny and Sitter Services
(Mommy and or Daddy with optional extra sitter M or F - 2 attendant minimum)
Pay Pal Deposit Required

Cara
added 1/16/17 ***
Toronto, Ontario, Canada
caraofcaringhands@gmail.com
$50 an hour
Loving and caring babysitter here! I play games, read stories, sing lullabies, change diapers (wet and soiled), fed, bath, and give lots of cuddles. If you prefer outings and/or mild forms of discipline (we can discuss). Only available for outcalls, for the time being. I love all babies in the rainbow, but just in case it may matter, I am a Black babysitter.
Cathy Ann
Madison Heightes, MI
(248) 541-7682
$100/Hour (2 Hour minimum)
$350 for a full Day
I am not an AB but I do take care of one. female sitter, gay/straight
okay, professional.
Char
Charlotte, NC and/or surrounding areas
fetish4thefellas@yahoo.com
$30-$50 per hour
Professional ABDL Sitter available for your needs..anymore information can be requested. Paypal deposit required.
Daddy4You
added 2/8/08
Essex/London, England
0785-977-2297
wickfordian@02.co.uk
per hour
overnight
weekend (friday pm to Sunday pm)
Daddy visits you and baby sits you, changes you, feeds you, treating you like a baby that you know you are. males and females welcome.
Daddy Ben
added 7/31/14 **
Southern California
benjilynblack@gmail.com
$50/hr - 4hr min, $350/full day (8hrs), $1000/overnight (24hrs), +travel expenses if more than 60 miles away, Dirty diapers $20 per change, Wet diapers free. -first 5 clients receive 20% discount!
I am male, 33 yrs old. I can fill the role of daddy, older brother, uncle, or nanny - gentle caretaker or strict disciplinarian. I can also be an AB companion. I come to your home or hotel room to care for you. You provide diapers, wipes, toys, bottles, food, etc. Public outings can be done at your discretion. I welcome clients of all colors, creeds, sizes, and shapes, genders, and orientations. Absolutely NO sexual acts will be performed by me or in my presence!
Daddy Bob
New York, NY
(212) 865-9022, not after 9:30 PM
bobdad@webtv.net


Experienced daddy and I enjoy being a daddy. I give bottles and baths, change wet diapers and do whatever a caring daddy would do.
Daddy John
added 4/3/2018 **
Woodstock, New Brunswick, Canada
15064779805
baddog1973@hotmail.com
50 per hour diapers provided
Only look after adult baby women.
Daddy Mike
added 8/6/12
St, Louis, MO
(618) 204-9534
ttonydye@yahoo.com
$50 hourly.
Experienced AB caregiver. Let me take care of all your baby needs.
Dazzling Bunny
added 10/22/2017 **
Accokeek, MD 20607 (close to Waldorf, Ft. Washington, or Indian Head, MD)
(202) 852-3737 (easy for baby to remember)
fetish4fellas@gmail.com
$40-$50/hr

Currently services are only offered online. As I get to know baby and we both are comfortable, there could be some face to face for additional fees. Service will be offered through Skpe.
Denise
added 6/7/2008
Western Michigan, USA
N/A
LadyD9000@gmail.com
$150/hour

Lactating mommy for nursing Babies . . . I will diaper, dress, cuddle you, and for hungry babies, breastfeed as well. Willing to travel in the SW Michigan area.
Ed David
Clinton Township, MI
810-226-0673 anytime
edavid@wwnet.com
Eugene L Barry Jr
Middletown, NY
(914) 342-2059 after 7pm
ebarryjr@orn.net
$30 per hour, $150 per day,
No weekend service available, gay/straight okay, non-professional, male sitter, no AB furnishings
Eve Harrison
Marina Del Rey, CA
(310) 827-4518 9am-3pm PST
flexible day and weekend rates,
female sitter, gay/straight okay, professional, some AB furnishings
Joel Schmidt
Chesterfield, MO
(314) 907-4659 anytime
$10 per hour
$50 per full day
$100 per weekend
gay/straight okay, non-professional, no female sitter available, no AB furnishings
John Talon
Cincinnati, Ohio (OH_KY_IN)
talonk@hotmail.com
Rate negotiable.
In your house Babysitting for little girls
Kelly
Calgary, Alberta, Canada
mommydawson@hotmail.com
$50/hour, overnights and weekends negotiable
Babysitting services in your house. Travel for weekend babysitting negotiable.
Loving firm Mommy
Houston, Texas
femininedom@yahoo.com
$200.00 up to three hours ....overnights possible other Mommy time/babysitting time negotiable
Very loving yet firm Mommy/Nanny will provide Diaper changes, discipline, bubble baths, toys, playtime games, bottle feeding, snack time, breast nurturing, storytime, bedtime lullabies and lots and lots of nurturing.
Lynn Juozilaitis
Bolingbrook, IL
693 459-4510
9AM until midnight CST
Mama Ella
added 1/15/18 **
London
Ms_ella@rocketmail.com
£45/hour
I'm a loving but firm caregiver. If you are an adult baby/tot in the London area, I'll come to your home. I will play with you, games such as Memory, build toys with Duplo/Lego, learn Nursery Rhymes or play whatever games you have or would like. We can go for walks. I will change you If you wet yourself (but not soiled). You will be cleaned, creamed and powdered, I can potty/toilet train and bathe if necessary. I love giving my charges cuddles and when it's time for them to relax and quieten down, I let them dry suckle, 15 minutes each side or until they fall asleep if sooner. If you would just prefer the changing and dry suckling service that is also available. All babies catered for but for your information I am a mixed race Mama. Please email me for more details.
Michael
Schaumburg, IL,
(NW Burb of Chicago)
wetnwantn@yahoo.com
$65/Hour $500/day
The nursery was newly remodeled and re-opened on 8/15/03.
Miss Rae
Atlanta, GA
nursureyrhymes@gmail.com
$100/hr
Firm, but loving mommie......think sippy cups. coloring books, story time, cuddling, baby lotion and poweder, diapers, dressing you up to be girl you really are! Available with 24 hour prior notice. Gay/bi/straight/CD/ welcome. Will travel to AB location
Mommy Arrow
added 1/14/17 **
City: Barrie/Toronto, Province: Ont Country: Canada
mommyarrow@outlook.com
$50-$200 per hour depending on services requested
Mommy/Nanny service for ABDL girls/boys/sissy etc. I can be your caring mommy or your stern Nanny (or a little of both). Services offered include: diaper changes, feeding, playtime, cuddles, potty training or diaper regression training, discipline, and more. I also offer a bedtime or nap time tuck in service.
Mommy B
added 2/9/14
Southeast, MI
MIadultbabysitter@aol.com
$75 per hr
I will feed you, diaper you, play with you, cuddle you. You tell me, I aim to please. Baby stuff only, no adult play (you know what I mean!)
Mommy C
Cromwell, CT, USA
(860) 818-1739
CELVARG@aol.com
$150 per session
I have all the baby needs .diapers pull ups bottles teddy burp clothes baby dishes and spoons powder baby oil Vaseline I take temps too. I give enemas .Dirty diaper are fine ...I have lots of baby wipes . I have been a AB mommy for over 6 years ...my babies loved it !!
Mommy Gee
added 12/17/17 **
London and Essex
07483800644
mommygeelondon@gmail.com
£150/hour - £250/2 hour - overnight to arrange an agree
Few years of experience offering services as AB Mommy, Nanny, or Auntie. Out-calls only all around Essex and London. Professional adult baby carer. Boys or girls and sissies all catered for. Contact me from 10am to 7pm to arrange meetings. Apps require 30% upfront deposit, I provide all the baby clothes, toys, nappies (disposable only), breast feeding too. You will have a memorable session with me in ultimate pampering and baby-care.
Mommy Nicky
Jacksonville, FL.
(904) 292-2665
mommynicky@hotmail.com
$200 per hour
Full day or weekend service not available, gay/straight okay, professional, female sitter, some AB furnishings
Mommy Zenith
San Diego, CA
(619)298-5844
zgolden1@cox.net
$180 lst hour
Mrs. Walker
added 5/2/19 **
London, UK
becca.marywalker64@gmail.com
£100 Hourly. Contact me for visits of more than five hours
Sleep in a cot, Eat in a high chair with a bib, Drink from a bottle, Have a playpen, Be given a bath, Get put over mummy's knee for regular bare bottom spankings, mess your diapers and get put on the potty in front of mummy in an attempt to get out of nappies. Chastity, Anal play - strap on, inspection and prostrate.
Mummy (Nanny and Auntie available)
Worldwide availability - UK based
44 7905 689081
mummylovesbaby@hotmail.com
varied
Professional adult baby carers with much experience. bABies worldwide. Distance, gender and preference no object. Goys, girls and sissies all catered for. Telephone and e-mail bABycare also available 24 hours a day. The ultimate in pampering and bABycare.
Mummy Hunny
Sydney Australia
yourmummy@hotmail.com
$200 (negotiable)
Experienced, professional mummy with all the baby clothes (for AB boys and girls) toys, nappies (both cloth and disposable) and props you will need to have a memorable session with me.
Mummy Jay
added 5/12/19 **
Auckland, New Zealand
hjay46503@gmail.com
$500 for 6 hours daytime session. Overnight visits start from $800
English mummy with all adult baby furniture plus BSDM dungeon, Role play, Feeding, Bathing, Cuddling, Unconditional Love, Nappy changing, Play mates. Lots of adult submission clothes and accessories. UoA, Works 20 hours/weekly, ProDomme. Limits - No Scat, Blood, Needle Play, Unrealistic Elaborations, Drugs, Alcohol and anything Illegal.
Nannie Annie
added 2/9/13
Seattle,WA
annienannyforyou@gmail.com
Rates start at $100 per hr
Traveling mommy/nanny
Nanny Abbey
added 7/2/18
Milwaukee, Green Bay, Madison WI
miss.abigail47@gmail.com
$150 per hr
Full equipped nursery. Changes wet diaper one change pre hour extra diapers are a 15 dollar fee per diaper. changes messy diapers for a 40 dollar fee. Pictures of nursery and abbey available upon request
Nurserynurse1
added 10/22/2017 *
Maldon Essex
acebabycare1@gmail.com
£100 for 4 hours

I am a NNEB nursery nurse/matron. I offer babysitting service for male adults, I will provide TLC and change wet nappies if needed
Rocky
Texas and Nationwide
abycamp@yahoo.com
email for rate
AB/DL Caretaker & Massage Therapy specialist working with the AB/DL community.Email for more information
Scout
San Francisco, CA, USA
(415) 672-6464
zodiack37@yahoo.com
$40 an hour
18 years old
Sondra Mars
Los Angeles, CA
(323) 461-9357
M-F, 9am-5pm PST
commommy@goddesnarquesa.net
$200 per hour
$600 per day
No weekend service available, female sitter, gay/straight okay, professional, no AB furnishings
T.I.
Atlanta, GA
(770) 452-7181 anytime
LoveURMommy@aol.com
$200 per hour
Full day service or weekend service not available, gay/straight okay, professional, female sitter, some AB furnishings
Tommy Teague
Deland, FL
(863) 447-1385
$50 per hour, $150 per day, $200 per weekend,
Non-professional, gay/straight okay, professional, female sitter available, some AB furnishings
Uncle Frank
Kingman, Arizona
Frank2AB@aol.com
rate not listed
I am experienced in babysitting and changing adults. I can travel to larger near-by cities. Available most weekends.
* Valerie
Nova Scotia,Canada
jna1973@hotmail.com
$50.00 an hour
I am new to this but very interested in becoming an adult babysitter.I live in Canada but i sometimes travel to South Dakota so if there's any babies from there that need care please write to me!!
Phone Mommies
Phone Mommies are women who advertise on the Web that they well treat an adult client like a baby over the phone for a fee. Click on the Mommy's name to go to their websites.
Name

phone

email

rate

Notes

Miss Erica
614-443-1696
$3.00/min. 15/min. minimum charge
Visa - Mastercard - American Express
Mommie Karolyn
(888) 712-0094
Rates Vary
See Website
Major credit cards are accepted
Ms. Ava Durga
954-868-3871
Ms.Ava@thesissyparlor.com
$2/minute
Articulate, creative, and nurturing phone mommy/auntie. I accept Giftrocket.com or Amazon gift cards.
Mummy Emma (Fetish_fantasy)
0909 973 1850 pin number 17363
kharvey85@hotmail.com
£1.00 per miniute
London England - in order to get through to Mummy Emma you must call the number and enter the pin and wait to be connected. please bare in mind you will have to listen to some information at the start of the call. I normally work nights but please email me if you wish to talk at a certain time.
Princess Lynne
(410) 719-1566
princess@dragonladiesltd.com
Phone-A-Mommy
(888) 430-2010
See website, each caretaker has his or her own email address.
United States and Canada are $1.99/min. All International calls are $2.99/min. (10 Minute Minimum) Discreetly billed as Madison Enterprise.
Look Baby! It's a whole nursery full of Mommies, Daddies, Aunties, Grannies and Babysitters who want to play with you.
---
Baby Club
Hush-a-Bye Baby Club in Kent, England

Primarily focused on male Sissy babies, Mummy Clare runs the Club. Baby food, bottled milk and diaper services are included in the fees. No email address. (Adult baby club, adult baby clothing catalogues available)

Prices at last available quote:
Approximately $110 a night ($140 for non-members), Spanking is about $7 more.

Address:
HUSH-A-BYE BABY CLUB
c/o 43 SOUTH HILL ROAD
GRAVESEND
KENT DA12 1JX
---
Notice: More Babysitters Needed!
Babysitters, If you want your information to be listed (or removed) consider making a donation.
You get paid for your services why shouldn't I get paid as well?


Donations Appreciated
The demand for local babysitters far exceeds the supply. If you are a babysitter who would like to babysit ABs, email your Babysitter name, your city and state as well as your preferred email address. If you have Adult-sized baby furnishings and an established rate, we would be happy to post that information as well. If you would like your name removed from this list you can also let us know here.
Email me with the following info at
babylover4ever@aol.com
Babysitter name:
City and State:
Phone:
Homepage:
Your Email:
Rates:
Additional Info:

---
Getting Started as an AB Babysitter
There is little difference in babysitting an AB or a little baby. In some ways, babysitting an AB is easier because they are too big to carry around. If you are babysitting in the AB's home, then an hourly fee of $30 to $50 dollars is acceptable. Higher fees may be charged for babysitters who have complete nurseries with adult-sized furnishings as well as AB clothing and diapers. It is essential, however, to establish the ground rules and the needs of the baby from the inception of the agreement to babysit an adult. This document is meant as a guideline for babysitters to establish the initial contract between the adult baby and the babysitter. If you don't permit messy diapers, then this is the place to indicate your limits. Use the Save function of your browser to save this as an html or text document. Then you can edit it for email or Webposting purposes.
Sample Babysitting Form
Baby's Legal Name _______________________________________________
Address___________________________City________________________________
State_____________Zip______________Phone______________________________
Physiological Gender_______Age_____Height_____(Inches or cm) Weight______(Lbs or kgs)
Email address___________________________________
Your sexual preference: Are you straight?___Gay?___Bisexual?___
Your Babysitter Sex/Role Preference
Mommy___Daddy___Big Sister___Big Brother___Female Babysitter___ Male Babysitter___Friend___
Your Baby Role
Your Baby Name______________________Your assumed gender________
Your assumed age role while you are being babysat
Infant(Newborn to nine months)____ Baby (nine to twelve months)____
Toddler (Twelve months to Two Years)___
Preschool (Two years to four years)____Kindergarten (Five to Six years)___
Pre-adolescent (Seven to eight years)____ Adolescent (Nine to Twelve years)____
Teenage (Thirteen to Eighteen years)___
Your behavior while you are being babysat
Are you a demanding baby?___A sissy baby?___A submissive baby?___ A whinny baby?___Outgoing?___Shy?___Fearful?___Clinging?___Helpless?___Introspective?____Do you suck your thumb?____ Do you need to cry?___ Do you need a pacifier?____ Do you need cuddling?___
Your baby personality
Are you Playful?____Silly?____Fun?___Helpful?___Fearful?____
Cuddly?____Loving?___Passive?___
Do you need to take naps?___If "yes" to naps, what time(s)__________________________
Other________________________________________________________________
Your Potty Needs
Do you need diapers?____Always?____Occasionally?____Frequently?___
Do you wet your diapers?___Mess them?___Both?___
Are you dry during the day?___Dry at night?___
Do you have frequent "potty accidents"?____
If "yes" to accidents, are they Wet?___Messy?___or Both?___
Do you wear training pants?___ If "yes". During day?___, During nigh?t____
Have occasional accidents in big boy undies or soil/wet them frequently?___
Other potty needs______________________________________
Your Feeding Needs
Do you need a baby bottle or tippy cup?______________
Do you drink Baby Formula?___Fruit Juices?___Fresh Goat's Milk?___Water?___Other?___
If you have selected Baby Formula, which brand is your favorite?________________________
If you have selected Fruit Juices, which are your favorites?________________________
If you have selected Other, which are your favorites?________________________
Alcoholic Drinks: Kaluha Chocolate Milk___Mama Jenn's Special Formula___
Do you eat baby food?____Do you eat First Foods?___Second Foods? ___OrJunior (Todder) Foods?____
If yes" to baby food please indicate your favorite brand. Heinz?___Gerber?____
Do you eat baby Dinners?___Vegetables?___Fruits?___Deserts?____
What are your favorite baby foods?______________________________________________________________________________________________________________________________________________________________________
Do you eat big people food?___Do you need a baby bib at a restaurant?___
Do you have a favorite fast-food restaurant?___If "yes" what is the name of the restaurant?______________________________________________
Would you like to be brought to the restaurant by your babysitter?___Or would you rather accompany him or her in the backseat of the car to the take-out window and eat it later?___
Do you need to be spoon-fed?___Can you feed yourself?___
Do you have other feeding needs?__________________________________________
Your Clothing/Dressing Needs
Do you have any special clothing needs?______________________________________________
Do you have any special baby clothing that you would like to bring to the babysitting session?___
If "yes", then describe the clothing_____________________________________________________
Do you need to be dressed and undressed?___Can you dress yourself?___
Can you put on and tie your shoes?___
Do you have other deessing needs?__________________________________________
Playtime
Do you need a playpen?____Do you play with baby toys?___Toddler Toys?___
Do you have your own favorite toys to bring to the babysitting session?______
Do you like watching Cartoons?____What is the name of your favorite cartoon(s)?_________________________________________________________
Do you have other TV favorites?__________________________________
Public Outings as a Baby
Never___Sometimes___Frequently___Discreetly___Open___Any Thing Goes_______
Dressed as an infant/baby___Dressed as toddler___Dressed as a little boy or girl____
Other____________________________________________________________________
Discipline
None__Hand Slapping___Scolding___Spanking___Time outs/Corner Time___Early bedtime/naps___Enemas___Laxatives___Soap washings of dirty mouth___
Other__________________________________________________________________
Your Health needs
Are you a diabetic?___Are you insulin dependent?___Are you epileptic?__if "yes", do you have Grand Mal seizures?___Do you have a heart condition?___Do you need nitroglycerine on occasion?___Do you have any medication(s) that a babysitter should administer on an hourly or daily basis?___
If "yes" to the above question, please describe the medication(s) and how often it (or they) needs to be administered________________________________________________________________________
Do you wear dentures?___
Do you wear contacts?___
Do you wear either of the above or a special medical appliance that you need when you are roleplaying a baby?___
Do you have moderate to severe sleep apnea?___If "yes", do you have and use a Bipap machine every night?___
Do you need oxygen in addition to the Bipap machine?___
Is your oxygen supply and your Bipap machine) transportable so you can safely take naps?___
Are you wheelchair-bound and need special assistance in getting through a standard household doorway?___
In the Event of a Medical Emergency
In case of a medical emergency, the following information will be necessary:
The emergency contact's name___________________________________________________
What is the emergency contact's relationship to you? Is the person a spouse?___ Mommy?___Daddy?___Big Sister?___Big Brother?___Female Babysitter?___ Male Babysitter?___Friend?___
Does the person know that you are an AB/DL?___Is the emergency contact aware that you will be attending a babysitting session?___Should the babysitter assist you with concealing your babysitting session?___Should he or she redress you in your "Street Clothes" if it becomes necessary to call an ambulance?___
Address___________________________City_____________________________________
State_____________Zip______________Home Phone_____________________________
Business Phone____________________________Pager:____________________________
Email address_____________________________Fax number________________________
If you are severely disabled and/or may occasionally require the medical assistance of your physician of record, please indicate your physician's data below.
Address___________________________City_____________________________________
State_____________Zip______________Home Phone_____________________________
Business Phone____________________________Pager:____________________________
Email address_____________________________Fax number________________________
Arrival information
Arrival Date ____________________
Estimated Time of Arrival (ETA)__________
Pick Baby up at:_______________________
Bus Information____________ ______Bus Station__________
Airport ___________ Flight NO________
Car travel: Baby's car____ rental car_____
Train Information_________________Train Station__________
Hotel Address__________________________
Hotel Phone____________________________